Pictured above is the daily traffic jam at 10:00 AM on Sepulveda Blvd of people who want to get on the 405 south and/or the Sepulveda Pass. This line is typically 1/2 mile long stretching back past Burbank Blvd -- and it take about 20 minutes to get from Burbank Blvd to Ventura Blvd, at which time the real jam starts. The traffic jam pictured above is just one of the hundreds on many L.A. streets. If you believe that one of Villaraigosa's ideas to synchronize traffic signals (Note that while the traffic light is green, traffic is not moving) will fix the problem, then I want to sell you the Brooklyn Bridge.

ANTONIO VILLARAIGOSA TO FIX L.A.'s TRAFFIC CONJESTION?

During the mayoral race, Antonio Villlaraigosa repeatedly said that if he was elected mayor, he would fix L.A.'s traffic congestion problem. Candidate Walter Moore when asked how he would fix traffic, came to the conclusion after studying the traffic problems in major cities like New York and Tokyo that if those cities can't fix their traffic jams in spite of super public transportation systems, that Los Angeles will have to live with the problem. But Villaraigosa must have thought that if he keeps repeating his mantra that he will fix L.A.'s traffic problem, that people will start to believe him.

You don't have to be a traffic engineer to get it. Traffic congestion is caused by too many cars on the roads at the same time. And there are too many cars on the road because there is an ongoing population explosion in Los Angeles due to illegal immigration.

Through decades of illegal immigration to Los Angeles in which the mayor and city council have turned a blind eye, traffic congestion has been inevitable. Those supporting Antonio Villaraigosa's irrational "remedies" to fix our traffic problem, can be expected to bleat to their hearts content when it becomes apparent that Villaraigosa's promise to fix traffic, was just a campaign lie.

At a Mother's Day Celebration featuring Antonio Villaraigo, one of his campaign workers had the sign on his car shown above. When I asked the man what was Villaraigosa's plan to fix traffic jams, he said that Villlaraigosa would reveal his plan after he was elected.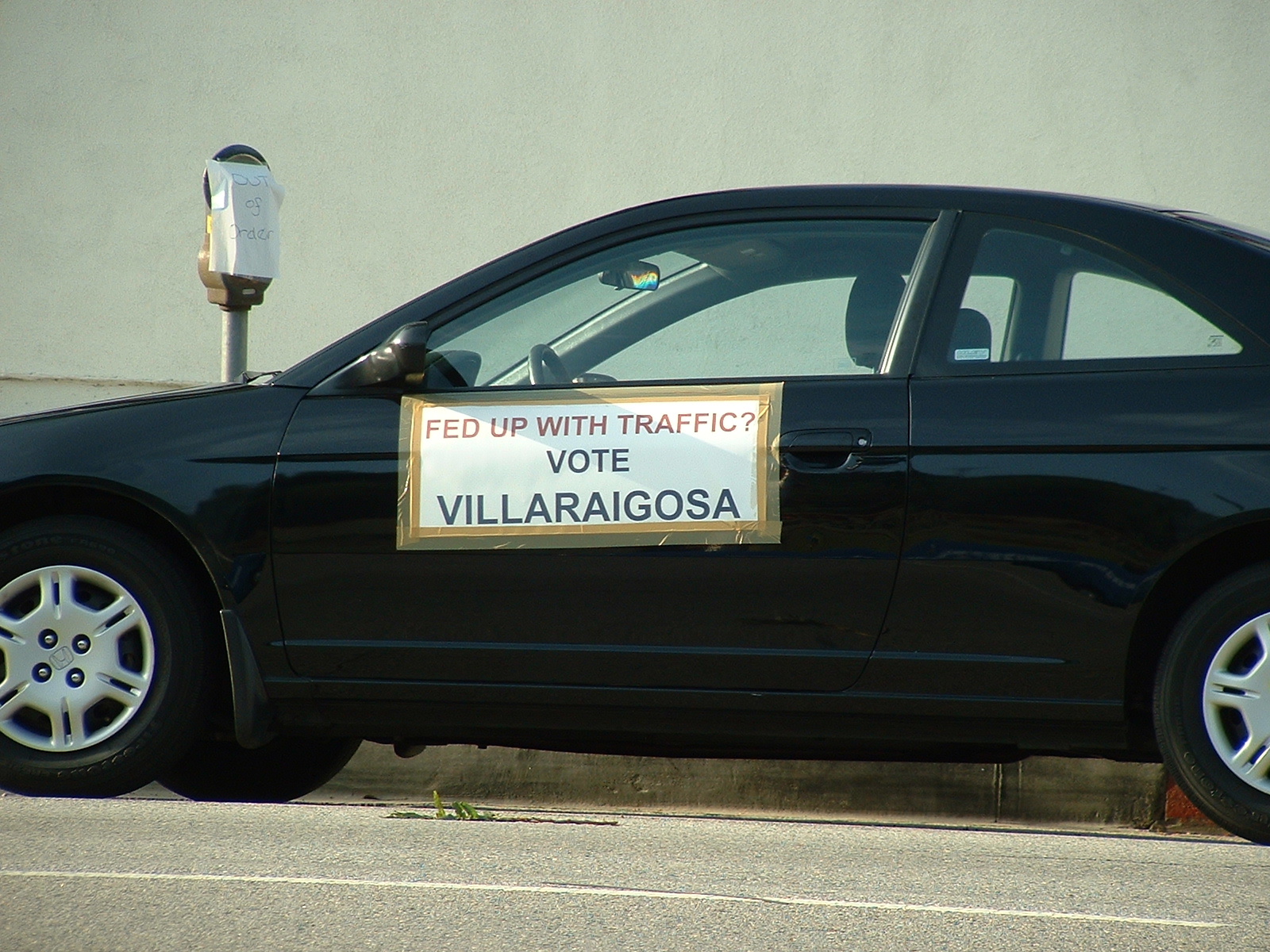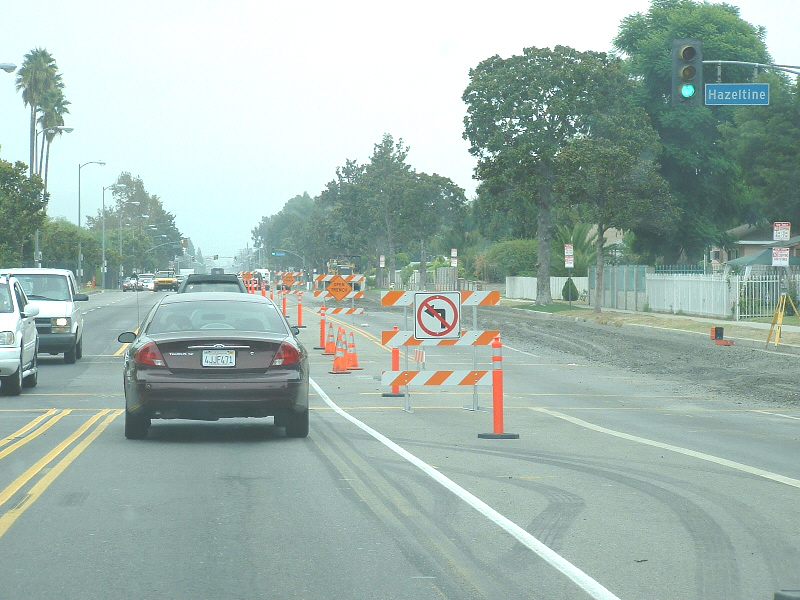 One of the traffic fix "remedies" Villaraigosa disseminated during the mayoral campaign, was that if he became mayor, he would disallow street repair during the day -- and instead, do street work at night -- and as mayor, that is exactly what he and the city council voted to do.  But it doesn't take a traffic engineer to come to the conclusion that disallowing street work during the day does not help the problem and may even make it worse. Above you see that there are no street workers during the day, but half of the street is unusable. Common sense says that work ought to be done 24/7 to return the street to normal in half the time .

Heavily traveled Roscoe Blvd just east of Woodman Avenue